Trump is now the Third U.S. President to Get Impeached
We're going to keep this short, simple and sweet.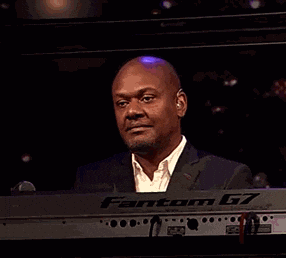 Tonight's theme song:
Some things you need to know:
He is not removed from office, and he can still serve as President for now

The two previous Presidents that were impeached (Clinton & Johnson) were both acquitted by the Senate

The Senate will determine if that happens, and they'll determine that by holding a trial. They'll take a public vote, and two-thirds of senators present must agree on whether to convict the president and remove him from office.
Honestly speaking, the odds of Trump being convicted are pretty low, as none of the House Republicans during this impeachment voted for it. Twenty out of the fifty-three Republican senators would need to vote against him along with all Democratic-voting senators to reach the two-thirds super-majority the Constitution requires for removal.
Resources: Washington Post
Songs You Could Play at Whatever Impeachment Party You're At:


Mobb Deep - Shook Ones

A Tribe Called Quest - We the People...

Childish Gambino - This is America

Aretha Franklin - Chain of Fools

Diana Ross and the Supremes - Reflections

James Brown - Living in America

OutKast - The Whole World

Marvin Gaye - Inner City Blues

Ice Cube - Good Cop, Bad Cop

Wu-Tang Clan - Protect Ya Neck

Public Enemy - Give It Up

Lauryn Hill - Lost Ones

Ice-T - You Played Yourself

Mc Breed - Ain't No Future in Yo' Frontin'
That's it. That's the article.